This day, class was dedicated to discussing what we discovered while looking at different Omeka sites as well as other digital history projects in a variety of different topics. I looked at one about preserving the memory of the Baltimore Uprising and another about the stories of Latin American migrants in North Carolina. Both sites have their pros and cons, and that is what I will be discussing in this post!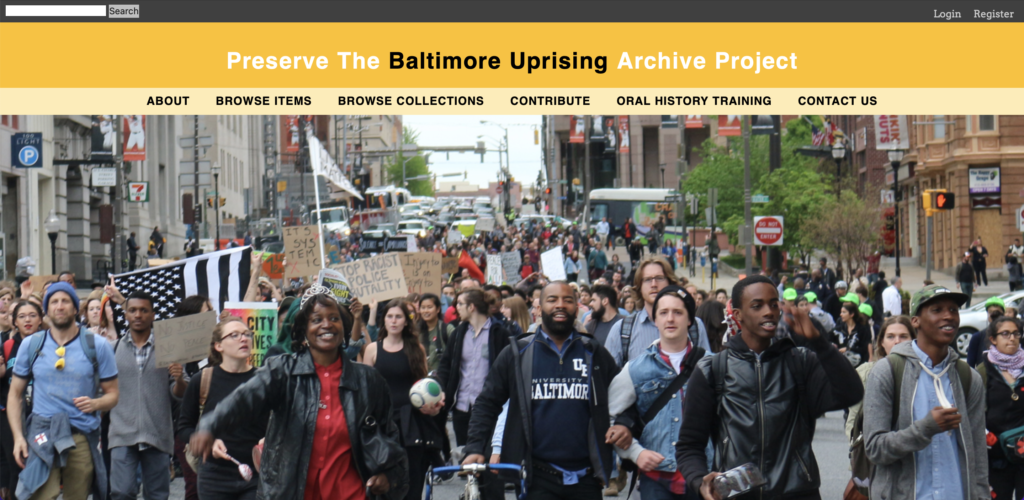 Baltimore Uprising: This site personally was not my favorite. The title's color and the front page photograph was very intriguing, but other than that, the site was not my favorite. The text, while large and accessible, was stretched all of the way across the screen which wasn't very appealing. The front page also seemed very blocky and didn't flow very well. In terms of the archives, they were organized well and tagged well, but I wish they were titled. It could have also just been my site, but it seemed very laggy and slow while I was trying to navigate through the pages.
Latin American migrants in NC: This site was my favorite of the two because of a few reasons. One being the way that they were able to have the site both in Spanish and in English; this matched perfectly with the subject matter and helped to create inclusivity on the site. I loved the interaction of the maps, the photos, the videos, and the other resources that were placed easily on the home page as well as around the site. The visual of the tree roots on the home page was neat, but the contrast with the colors made it a little bit hard to read. I wish the main blue navigation bar up on the top was larger along with some of the text throughout the site; I feel like it would read easier on a phone/tablet rather than stretching across the entirety of the screen on a computer.
Overall, both of these sites did well for the purpose that they were created: to display information and archives in a cohesive way. The biggest changes I would personally make were not ones that would be made to the information layout themselves, but how the site looked visually. Going in as a group member that is refreshing and restoring sites, it gives me a good idea as to how and how not to make the refreshed site look.
---