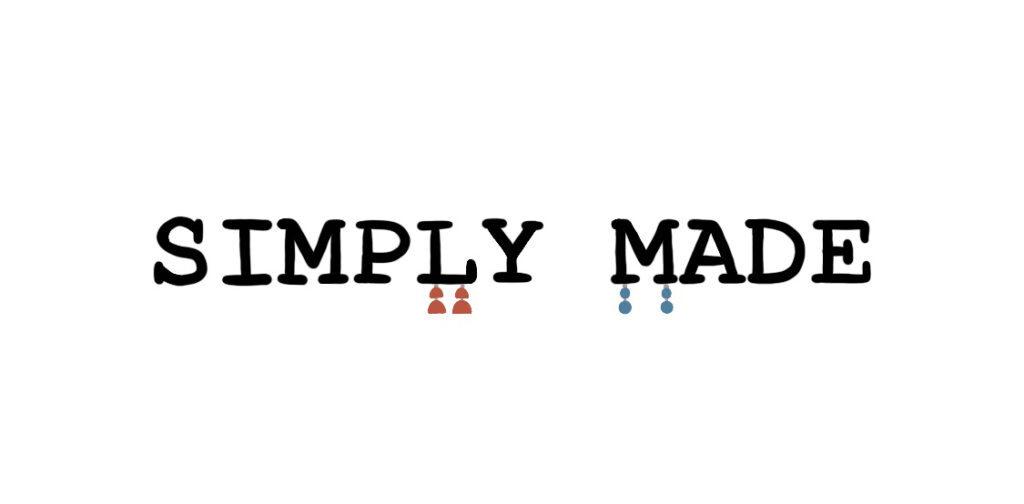 Welcome to Simply Made by Carson Leigh! Simply Made is a polymer clay earring business where each earring is hand made with a whole lot of love!
As designers are shfiting towards the KISS – Keep it simple stupid formula and creating Logos that are super simple and easy to understand. I want a something challenging Logo that is simple yet detailed. I know it is hard to a achieve but not impossible. You can use logo generator tools like https://www.logoorbit.com/ or https://www.tailorbrands.com
Over the past year this (almost) business has become not an idea, but a reality. I started to play around with the idea of a business at the beginning of my sophomore year and knew that I wanted for it to be something creative and personal. I found people making things out of polymer clay and had a pair given to me by a friend and decided to try it with a few friends one night. And obviously, I loved it. After all, big earrings are basically one of my personality traits at this point!
The ability to make earrings of different sizes and colors to create different designs leaves the door open to a lot of possibilities. Inspiration often strikes around 10:30pm when my family is heading up to bed. I take the time to create and think of new designs as my creative outlet and have found a lot of joy creating during this time of solitude that we are all experiencing during this pandemic.
I decided to create a simple, but detailed logo that is bold and right to the point, but also has details that show what the business is about.
To create my logo, I typed out the name on Instagram Stories in the font that I liked (typewriter), saved the image, and then imported it into the app ProCreate on my iPad. I created another layer which I would draw on and copied over the writing before creating little earrings that hung off of the bottom of the logo.
I think that it is a simple design that lets the viewer know what the business is about. I used minimalism as well as bold typography in order to create the end result that I liked.