In high school, I took photography for my elective and greatly enjoyed taking photos, the editing process, and even making magazine spreads in programs like InDesign. When beginning this assignment, I was super excited to be able to pull out my camera which has been gathering dust since spring break.
I looked up photography hacks on Pinterest and on the internet, and came upon photos made with a kitchen colander. These photos used direct sunlight and when the sun came through, it creates dots on the subject. This photo is the inspiration behind my self portrait photo shoot!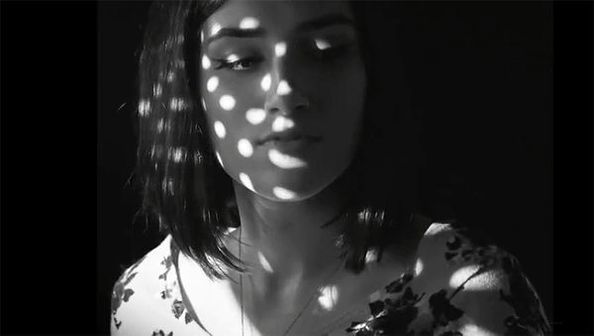 I found a colander in my kitchen, and began the process of trying to set up the shot. At first, it was difficult because I couldn't tell if there was light coming in through the window the way I wanted it to. Then, clouds went over the sun. But in the moments that the sun was looking bright, I used a window and a skylight in my house to get the picture.
By changing angles and locations, I got different lights and results. I also used a lens that is good for taking portraits and has closer-up results (since I only wanted part of my face). By switching up the little things when shooting you can make a big difference in the end result!
I was excited that this process brought back a little bit of creativity to my life! During school, I am sometimes too busy to take advantage of my camera and the beauty that is the world, so this project was refreshing and makes me want to shoot more!
Overall, I think that the photos I got ended up looking pretty good! It took a lot of trial and error in terms of the placement of the colander and dealing with the changing sunlight, but in the end, I got results that I am very happy with!