It is your chance to be creative! grab a skeching notebook and a pen or use an online tool to design an outfit for a wedding party! you will be designing the best man's suit or the made of honor's dress If you want to used an online tool a god one would be IdrawFashion: http://www.idrawfashion.com
When I was younger, you could always find me sketching and drawing model outfits or dolls with different clothes on. I had stencils, drawing kits, and patterns that I used to create what I thought were *masterpieces*.
Following my childhood hobby in a more high-tech way, I created a look that I would love to wear if I was someone's maid of honor. My inspiration for this was to go with a basic blue wrap style dress. I added details near the neckline and at the base of the dress. It is simple but elegant and wouldn't outshine the bride.
This was an assignment that was out of my comfort zone. As much as I like to think up outfits and look at photos of fashion shows, I definitely wasn't created to be any sort of fashion designer. I chose to do this assignment because it was something that was out of my comfort zone. Even though the result wasn't what I imagined it would be, it is still something that I would (maybe) wear.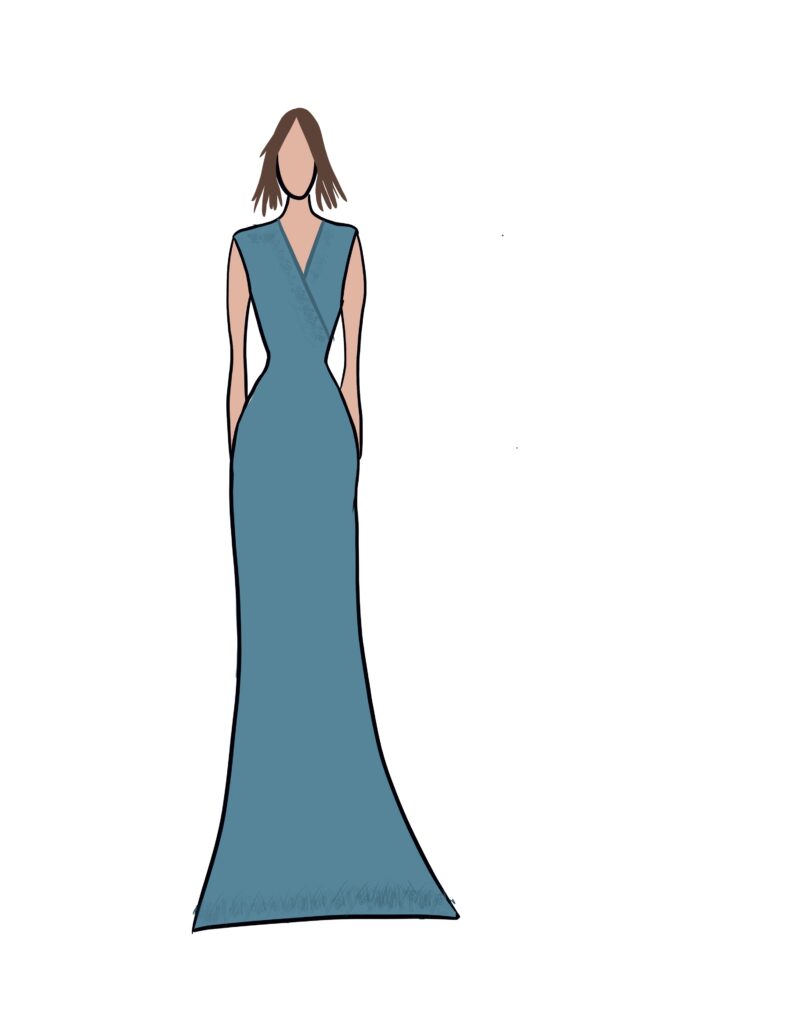 In order to create this *amazing and iconic* dress, I used ProCreate and an iPad with a model first that I went over to create the dress.
*sarcasm has been used in this piece*