Art can communicate meaning just as well as words. Oftentimes, people read and analyze images more than words, therefore, most forms of visual media have been increasing over the past years. This week's reading materials proved that…
In the Visual Literacy video, it was stated that children have different reading experiences depending on the socioeconomic class that they are in. So places like museums, schools, etc. should be places where there are images to analyze to create an equitable environment for all students. It also emphasizes the "visually literate" person who can both read and write visual language. As a future educator, it is important for me to keep in mind that some students may better find meaning in pictures rather than words. Most of the time, textual literacy is emphasized in the classroom, but it shouldn't be like that! All students should be able to have access to the way that they learn best, which is visual, but they sometimes have to learn how to look.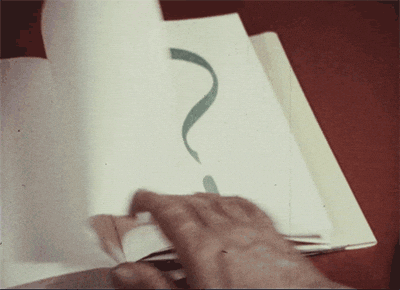 Via GIPHY
In the article about the famous Migrant Mother photograph, it tells the story about how one image changed what people thought about what was going on at that time. It was all because of one image, not article or radio show what people were made more aware of what was happening in the U.S. at that time. Because of that photo, the story of thousands of wage workers was told throughout that time as well as into history books today.
Overall, the use of images and graphics often proves to be more effective than the use of words. It is often more understandable than text to a wider variety of ages, literacy level, and socioeconomic backgrounds, creating equity among all people.