During a worldwide pandemic, it doesn't hurt to be your own best friend…
Especially now during quarantine, it's important to stay connected with people by means of social media, FaceTime, or even getting outside while maintaining proper social distance. Even though we do have those pieces of technology, being stuck in your house all the time feels lonely. This picture represents what I wish I had during this time, human connection and companionship.
Looking at the photo, I think a lot of people would connect with it because of the current quarantine situation. It shows what most people probably want right now, company, as well as a showing a realization of lonliness and that some of us don't have community at this moment.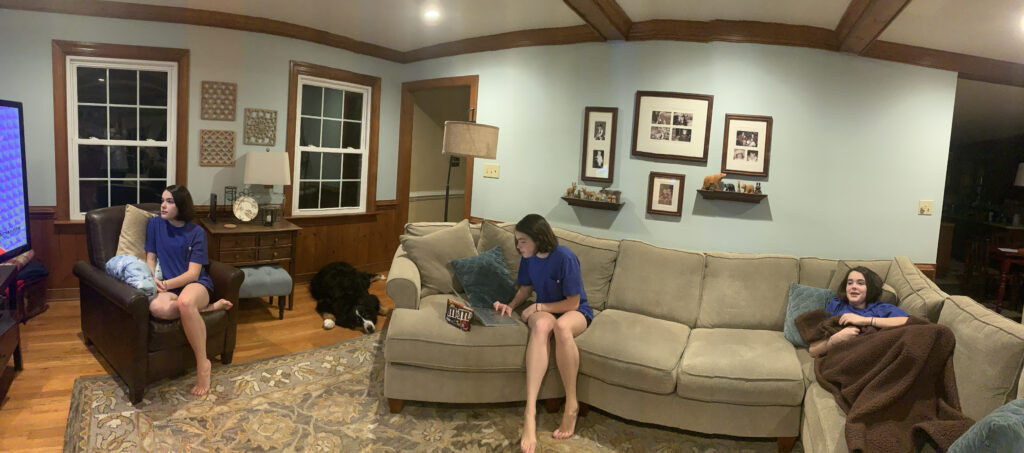 I was drawn to this assignment because it has to do with photography and movement, which I am super passionate about. I love to try to figure out how a photo was taken and then try to recreate it in my own way.
This assignment was actually a lot harder than expected. When I first visited the assignment page, I just thought that I would take separate pictures and put them together in photoshop. But, the directions stated that I was forbid to use any editing software and had to use the panorama feature on my phone. There began a lot of trouble and tries…
For this assignment, you are hereby FORBID from using editing software because I make the rules and i don't like editing software. :). So what you're gonna do is, using a smartphone (or normal camera I suppose), take a panorama photo, except moving whenever you get out of frame in order to make it look like you're in the same photo at least twice, but you get more points the more you can fit yourself in. Confused? Check out this link for better instructions! Make it interesting! are you and yourself friends? enemies? indifferent? Tell a story with a single panorama. And remember, No Editing! Check out my flickr for more examples! Best of luck mes amis!
Looking at the directions given, at first it didn't make very much sense, but after exploring the article that the creator suggested and looking at their tips, tricks, and results I had a clearer picture of how to get the photo.
I began by taking panoramas with my hand, trying to pause in the right place in order to try to keep the movement off of the screen.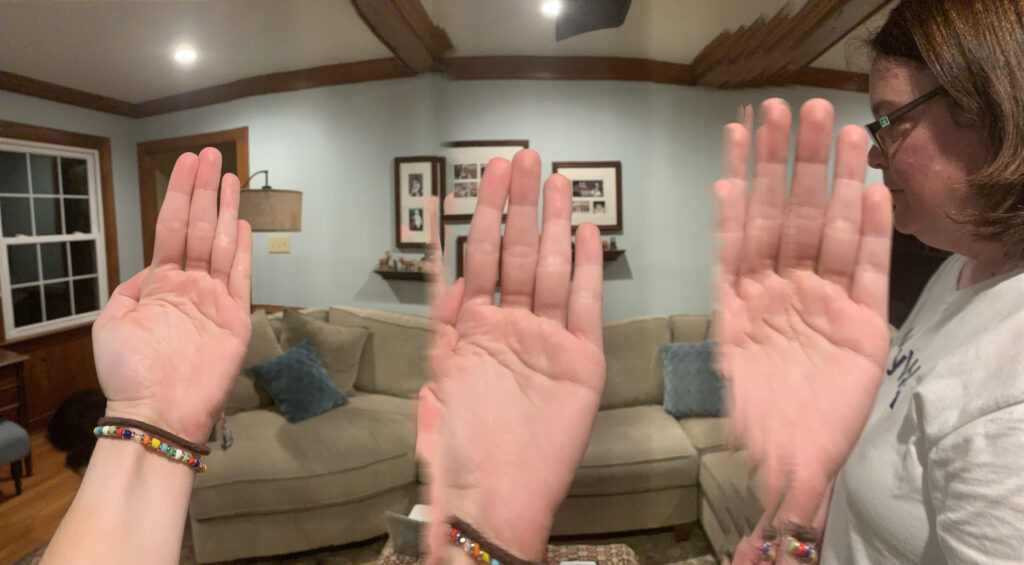 At first, I tried to get three of myself on the couch, but ended up with random body parts scattered in my picture so I expanded the frame to include the chair.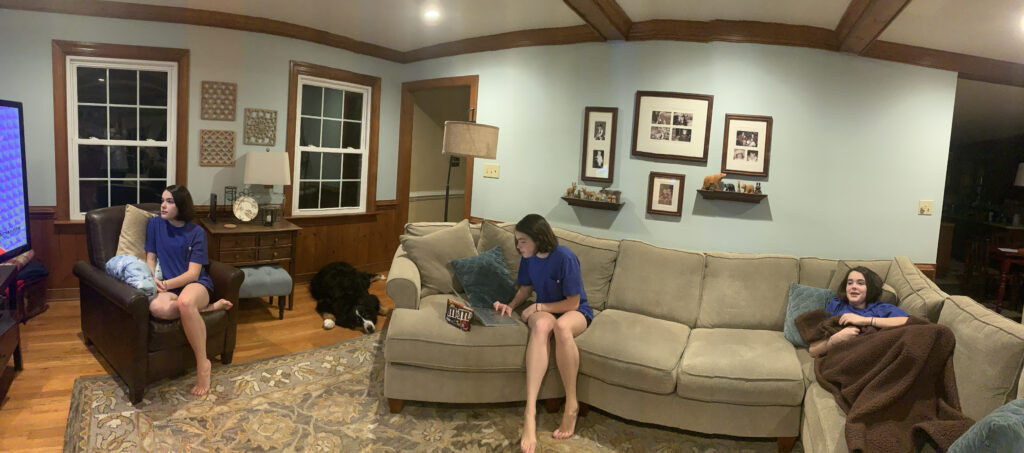 In the end, I got the result that I was looking for, even if it didn't look like I'd originally imagined it to look like!