A Racing Mushroom?
Once upon a time, there was a racecar driver named Toad. Toad had big dreams to become the best driver in the world, but the usual champion, Mario, always stole the show. Toad had entered into race after race, but the older and more experienced drivers always seemed to take the trophies home…
When Toad was sleeping, all he could dream about were the beautiful trophies that he could win from races…
But he always woke up disappointed, and without his trophies. Whenever Toad was sad, he liked to listen to music, especially his playlist that was full of sad songs. Toad listened to those songs because he believed that he would never be able to win a race, especially when he was racing against Mario…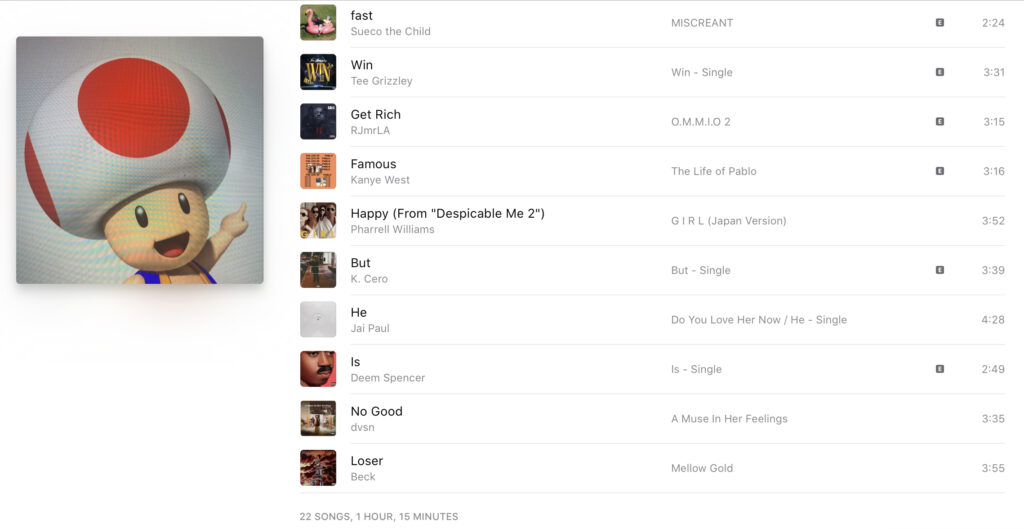 But one day, Toad got an invitation to race in the biggest Grand Prix race in the country. He decided to give driving one more shot before quitting and finding another passion that he was better at…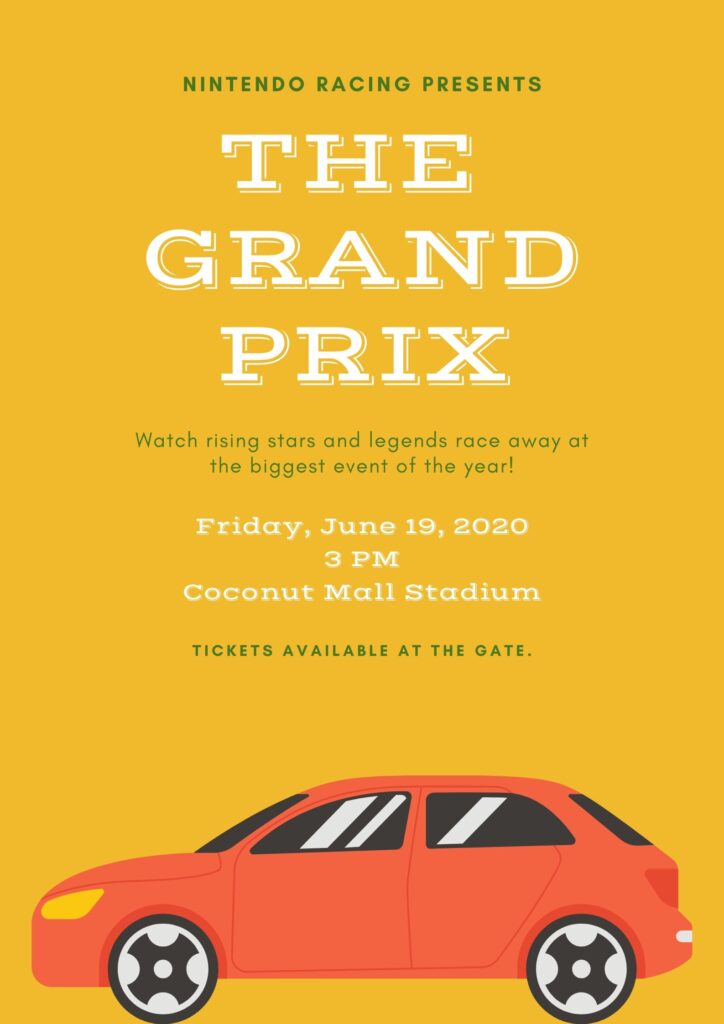 The day of the race, Toad showed up at Coconut Mall where the race was. He was SO nervous because he knew that it was his last chance to beat Mario! Before he knew it, Toad hopped into his car and the race began!…
AND THE CROWD GOES WILD! Toad won his first race and had finally beat Mario! Toad knew that his life was about to change…
Right after the race, he got approached by tons of people. Sponsors, fans, and friends all surrounded him and offered their congratulations and opportunities. Toad was overwhelmed, but managed to talk with one of the people about designing him a new logo for his car…
Later that week after the celebrations, Toad got a call offering to put him on the cover of Driver's Magazine, one of the most-read and famous magazines on the market. Toad had grown up ripping out the posters and putting them on the walls of his room, hoping to be on someone's else's wall someday…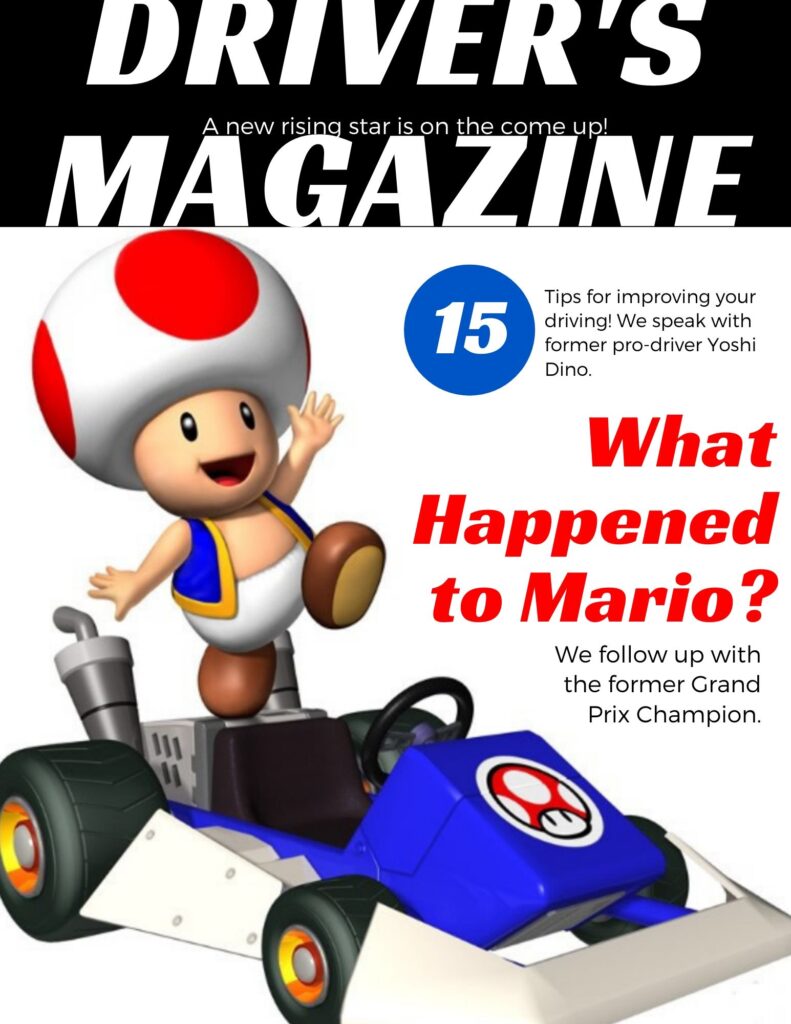 Toad couldn't believe that he was on the cover of one of the most famous magazines in the country! He was so excited!
Over the next couple of years, Toad kept rising in the rankings, often coming in one of the top three places at each race. He became such a prominent figure in the sport that he was inducted into the Racing Hall of Fame. At the ceremony, they showed some of his career highlights as well as hanging a plaque on the wall for racing fans to see for generations to come.
Toad may be on the top now, but what will happen when another young driver wants to be on top…?