According to the National Crime Victimization Survey from 2017, Members of the LGBTQ community are nearly four times more likely than non–LGBTQ people to be victims of violent discrimination. (1) Many people face anti-LGBTQ prejudice at home, work, or school; LBGTQ people are about 6 times more likely to be attacked by someone known to them and about 2.5 times more likely to be attacked by a stranger, compared to non-LGBTQ people. (2) Violence against transgender individuals is a critical issue for the LGBTQ community in particular, as approximately 25 transgender people are murdered a year based on on gender identity. (3) While the 2009 Matthew Shepard Jr and James Byrd Hate Crimes Prevention Act classifies violence against LGBTQ people as a hate crime, leading to a more severe penalty, this has not prevented violence from happening. In recent years, many instances of violence against LGBTQ people have been reported in the news. One of the most well known examples was the Orlando Nightclub Massacre, which occurred on June 12, 2016. A gunman who associated himself with ISIS stormed the Pulse Nightclub, a popular gay club in Orlando, Fla, killing 49 people and injuring dozens others. (4) This became one of the deadliest mass shootings in America in recent memory. 
One of the top priorities of the LGBTQ movement is prevention of violence against LGBTQ people. For Lorenda A Naylor, part of the solution to this problem is to reduce biases and prejudices against LGBTQ people by spreading awareness about the community to the general public. She also suggests passing a federal public accommodations policy to protect transgender individuals in places like bathrooms, gyms, locker rooms, and dressing rooms. This issue is a top priority for many activists because fear of violence can prevent individuals from being their true selves in the public sphere.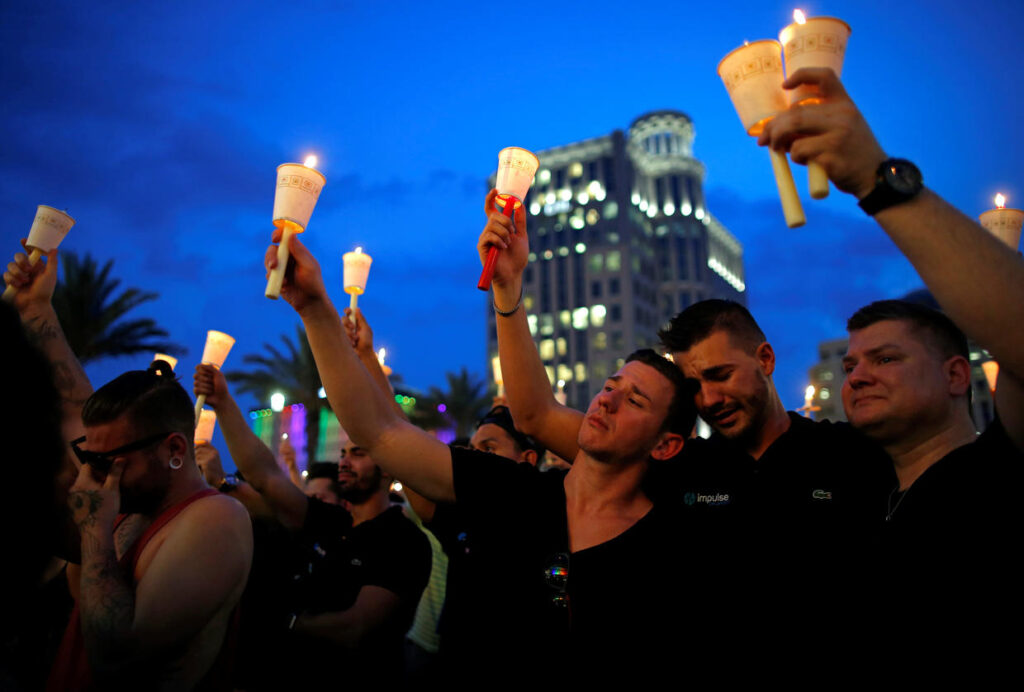 Footnotes:
(1) "LGBT people nearly four times more likely than non-LGBT people to be victims of violent crime," UCLA School of Law, Williams Institute, October 2, 2020, accessed November 28, 2021, https://williamsinstitute.law.ucla.edu/press/ncvs-lgbt-violence-press-release/.
(2) Ibid.
(3) Lorenda A. Naylor, "Next Steps," Social Equity and LGBTQ Rights: Dismantling Discrimination and Expanding Civil Rights,(New York: Routledge, 2020), 136.
(4) Ariel Zambelich and Alyson Hurt, "3 hours In Orlando: Piecing Together an Attack and Its Aftermath," NPR, June 26, 2016, Accessed November 28, 2021,https://www.npr.org/2016/06/16/482322488/orlando-shooting-what-happened-update.