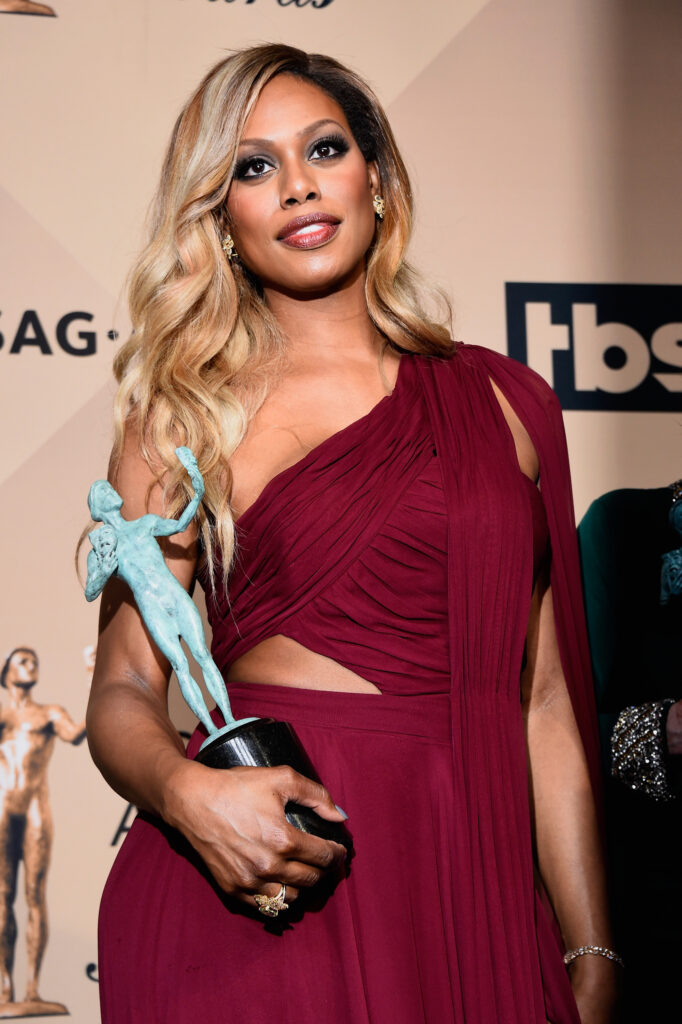 ---
Laverne Cox is a black, trans woman who is a four-time Emmy-nominated actress, Emmy winning producer, and a prominent LGBTQ+ advocate and public speaker.
She portrayed the character Sophia Burset on the show Orange is the New Black and became one of the first trans women of color to have a leading role on a scripted television series.
Cox received the Stephen F. Kolzak Award from GLAAD in 2014, GLAAD being the nations lesbian, gay, bisexual, and transgender media advocacy organization. GLAAD recognizes media for their fair, accurate, and inclusive representation of the LGBTQ+ community and to build support for equality. Cox's award was presented to her for making a significant difference in promoting equality for people in the LGBTQ+ community. GLAAD President and CEO Sarah Kate Ellis said, "she is not only a talented actress, but a truly transformational leader in the LGBT equality movement…Laverne is moving equality forward both on and off the screen."
Laverne Cox has also produced two documentaries, Laverne Cox Presents: The T Word and Disclosure, where she examines the real lives of trans people in the United States and their experiences. 
Cox is also a strong advocate for access to healthcare for the LGBTQ+ community.